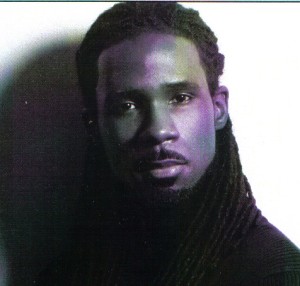 I made my musical debut at the Watkins campus of the D.C. Cluster Schools on Capitol Hill and continued my early training in the arts through the D.C. Youth Ensemble, the Capitol Hill Arts Workshop, Taps and Company, Camera Ready Kids, and both the Children of the Gospel and Eastern Senior High Choirs.
Although I studied and exceled in all areas of the Performing Arts i.e., modeling, drama, and dance, I loved to Tap and sing more. My first professional musical was at the Kennedy Center in "Purlie" with Stephanie Mills, Doreen Harwood, Reginal Vel Johnson and Larry Storch, under the direction of Kay Cameron,
Under the direction of Ms. Joyce Garrett, I have sung on stage with such notables as Gloria Estefan, Smokie Robinson, Aaliyah, Aretha Franklin, Luther Vandross and Stevie Wonder.   My rendition of "The Impossible Dream" by Vandross is considered an epic marvel by some. I was priviledged to sing this song at a convention in Miami that I attended with my Mom. 
My first professional acting performance was as the "Boy" in Much Ado About Nothing with David Birney, under the Direction of Michael Kahn, Folgers Shakespeare Theatre, Washington, D.C.   Kennedy Center performances include three roles in Sundiata – The Lion King of Mali; and, Pepito Story choreographed and directed by Debbie Allen. Additionally, I studied dance and performed at the Dance Theatre of Harlem Residency Program under the direction of Arthur Mitchell at the Kennedy Center, as well as performances with the Dance Institute of Washington, under the Direction of Fabian Barnes. I was also cast as the "Assistant to the Mayor in THE DISTRICT, a CBS series"
 As a Kennedy Center Kid, I learned lighting and staging techniques and with the D.C. Youth Ensemble under the direction of Carol Foster as well.
Dance awards were received in 1988 Catch a Rising Star (lst place) and the Omega Psi Phi Fraternity Talent Hunt (2nd place) – tap dancing – I also performed for the Volunteers of America honoring former U.N. Ambassador Andrew Young hosted by Cokie Roberts, Moran Productions.
Modeling awards were received from Talent America in New York (lst place); and other modeling venues include the Cohen Clothing Catalog, cover publication of the Black Child Institute Annual Report Special Edition; and am currently in the McGraw Hill-History Text Book update used in most public schools.
Email – cimbolica@aol.com or cimbolic301@yahoo.com
Websites – www.cimbolica.org    and     www.cimbolica.com